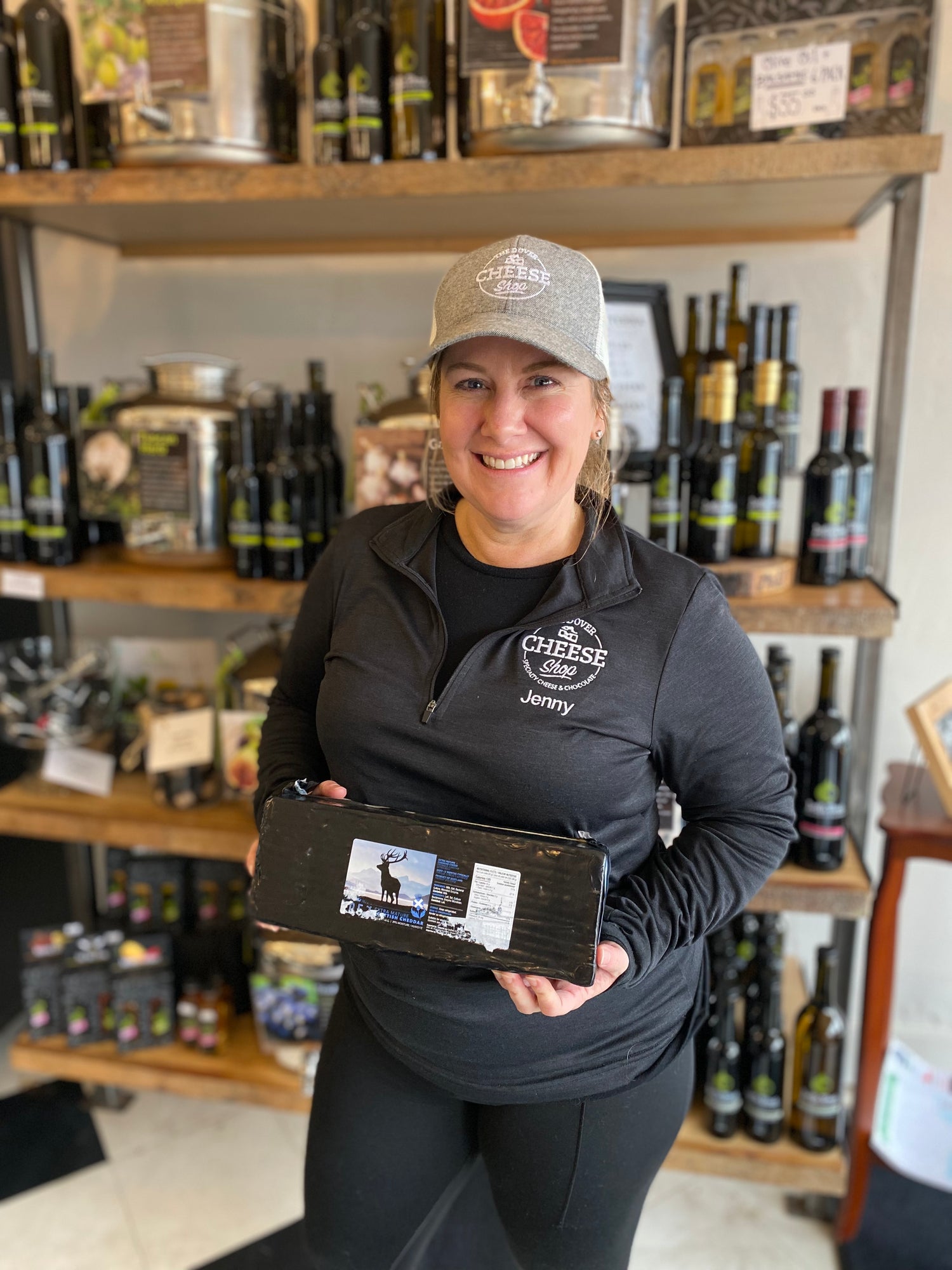 Our Story
Following our philosophy of hand-crafted quality, we source most of our goods from local artisans who use historic methods to produce in small batches.
Owner, Jenny Ball, and her self proclaimed group of "Cheese Nerds" enjoy working directly with cheese-makers to ensure the source and quality exceeds their customers' needs and expectations!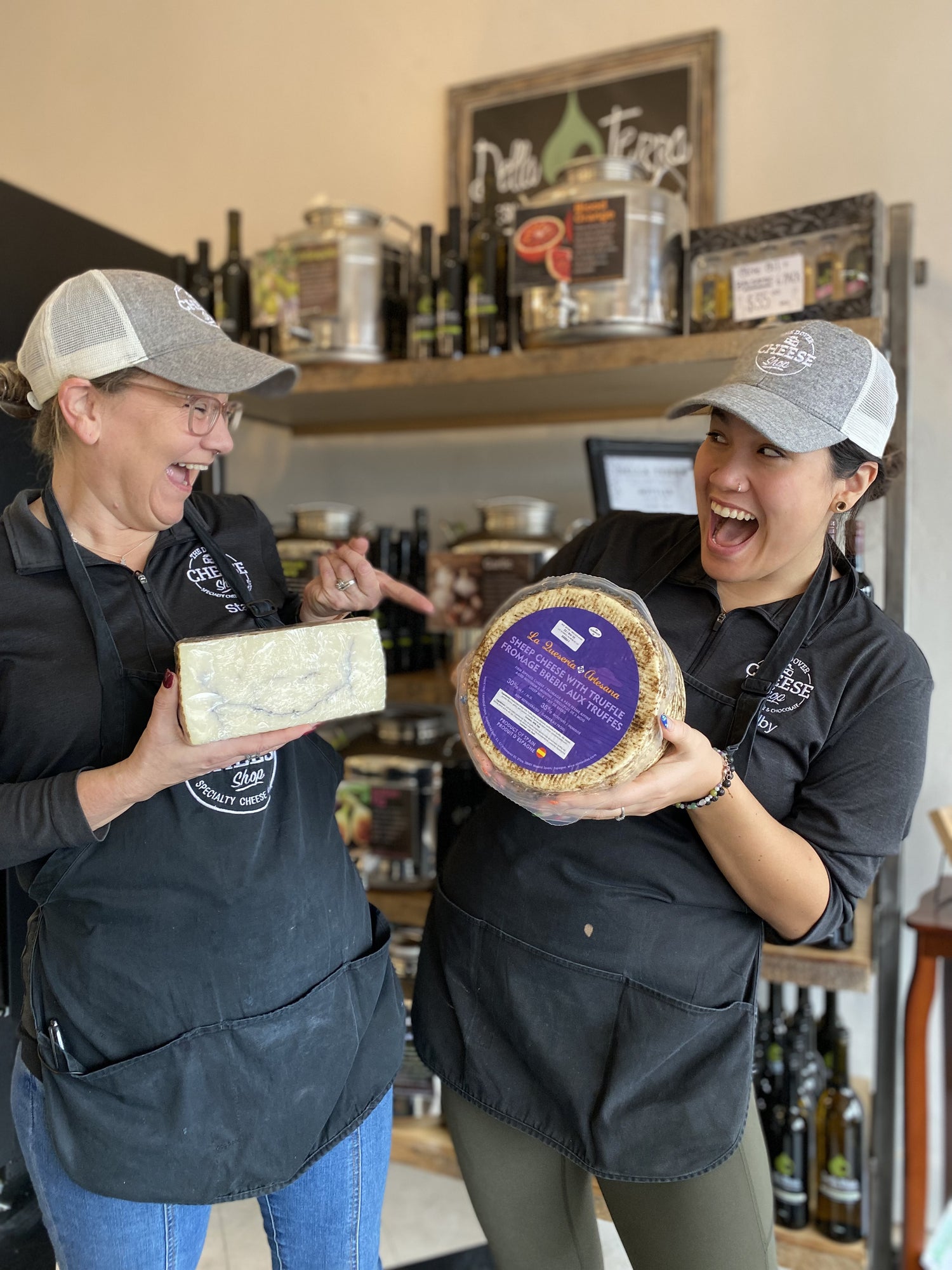 Our Mission
Our mission at the Dover Cheese Shop is simple:
Provide Port Dover with a fun and comfortable neighbourhood cheese shop that provides quality cheese and exceptional customer service!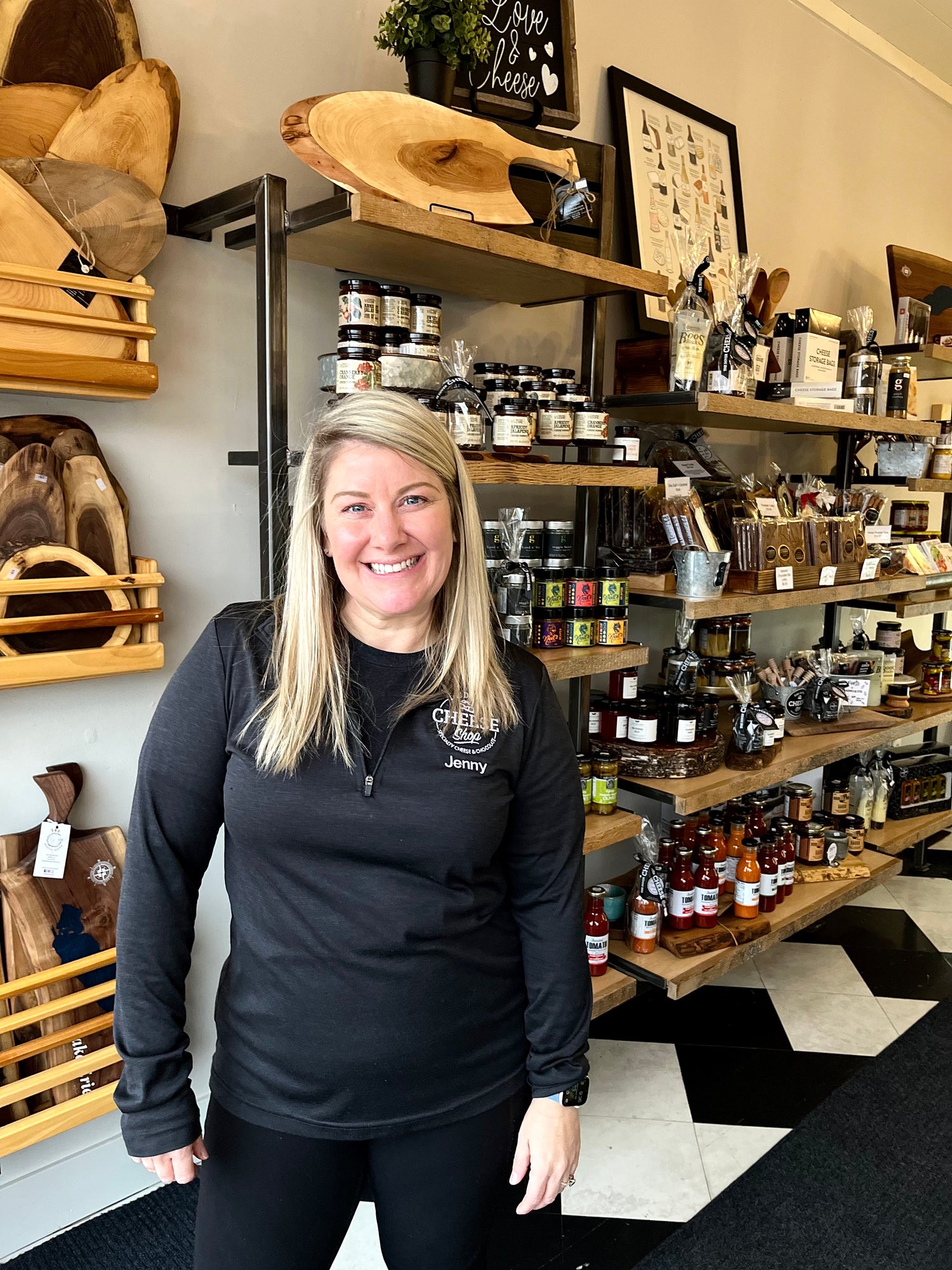 The Big Cheese
Meet the one and only, THE BIG CHEESE (Jenny!)
Starting up The Dover Cheese Shop in 2013, Jenny is obsessed with all things cheese (surprising we know!).
She loves the Carolina Panthers hates, hates, hates pickles with a passion, and is known for her contagious laugh.
Oh! And if you're ever looking to get on her good side, just treat her to her favourite food - sushi, of course!
If Jenny were a cheese, she would have to be Mango-Ginger -- "because I'm sweet and bubbly with a zing of ginger spice!"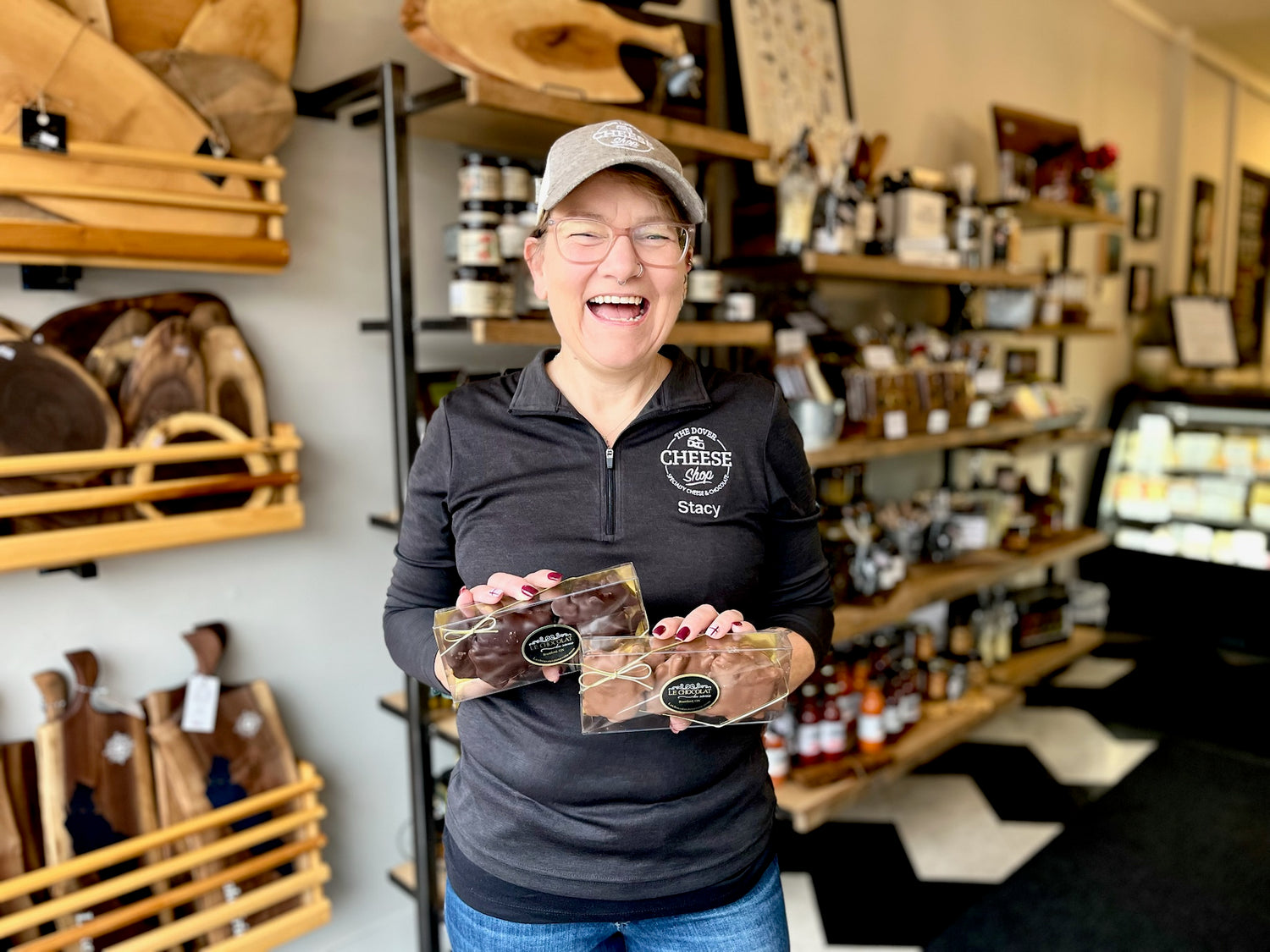 Curd Nerd Extraordinaire
A horror movie enthusiast and all around cheese lover - meet Stacy!
A familiar face in the shop, Stacy is curd nerd certified and has been part of our cheese family for 9 years!
When it comes to food, Stacy's fave is.... seafood of any kind!
Tough as nails and (sometimes) salty, she would be an aged cheddar. Which if we're being honest is a staple for anyone to have, especially us!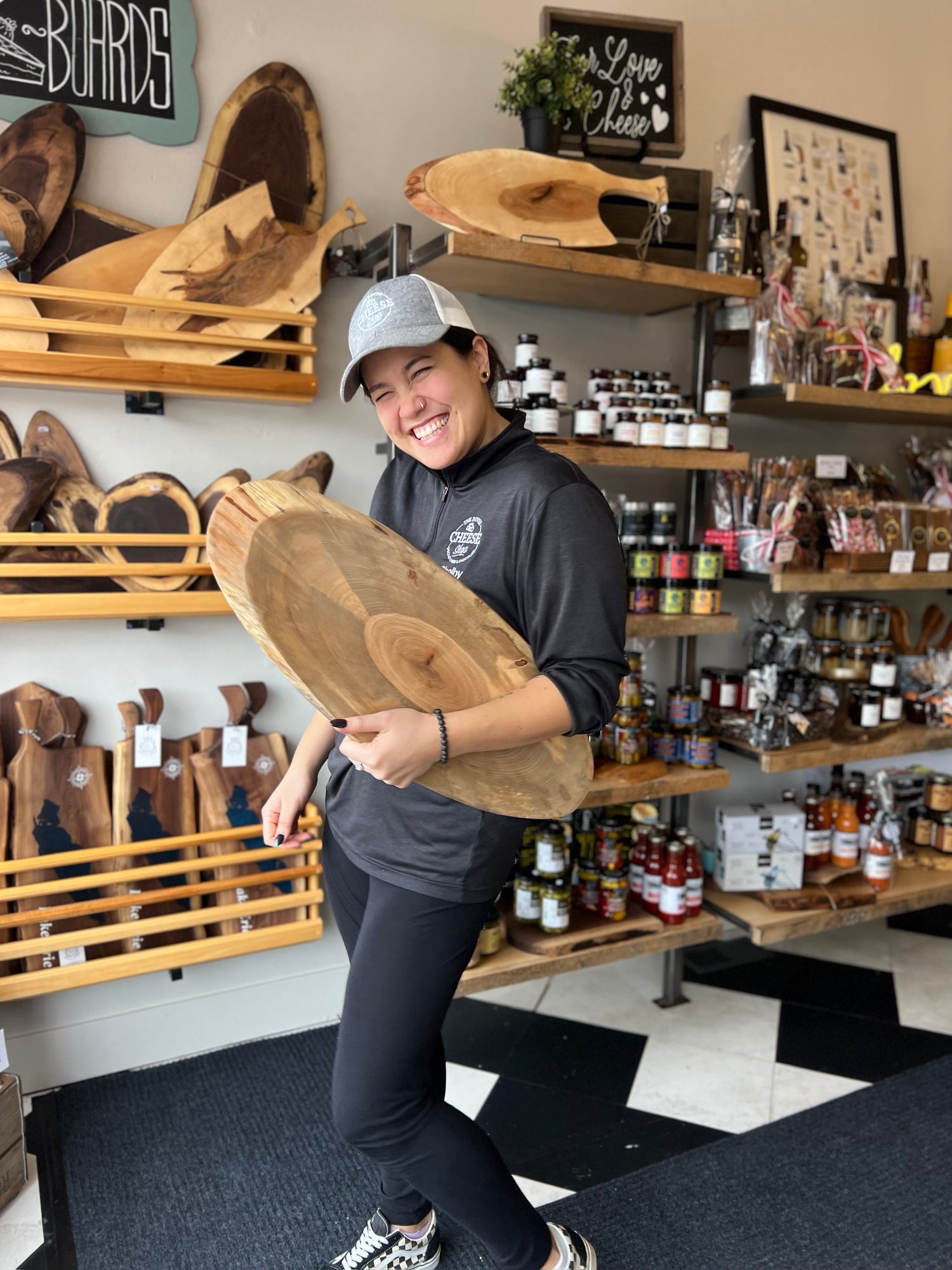 Cheeseboard Master
Say hello to Shelby! Our cheeseboard master, giggle queen and the perfect mix of sweet + sassy.
Her favourite food is Dim Sum (yum!) and you can find her cheering for the Washington Capitals.
You might not know this but…Shelby likes to paint in the woods. An artist on the cheese boards and the canvas.
Better beeeelieve that her smile lights up the shop!
We asked her, "If you were a cheese, what kind would you be?" Her response? "Honey Bee - save the bees!"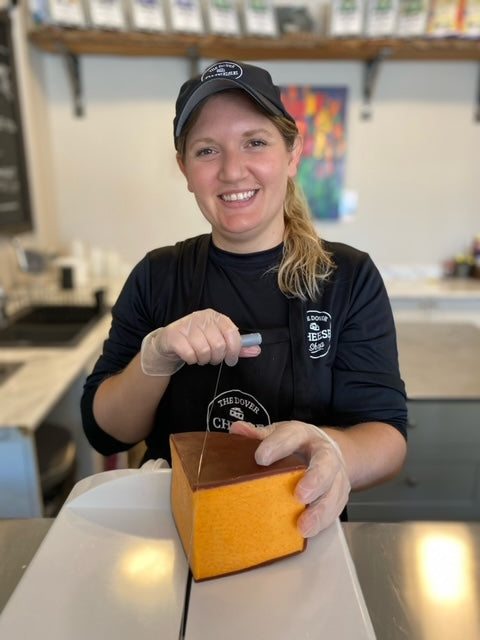 Cheese Cutting Queen
Dog mom to Gnocchi, lover of the beach and die hard foodie - meet Ariana!
A new face behind the cheese cutters but you'd never know it, she's already a pro, Ariana joined our team in August and we are so happy to have her!
Ariana loves all things cheese and she's quick to recommend her favourites and help you find your new favourites too.
She's a fan of smoked cheddar but her all time favourite is Red Storm.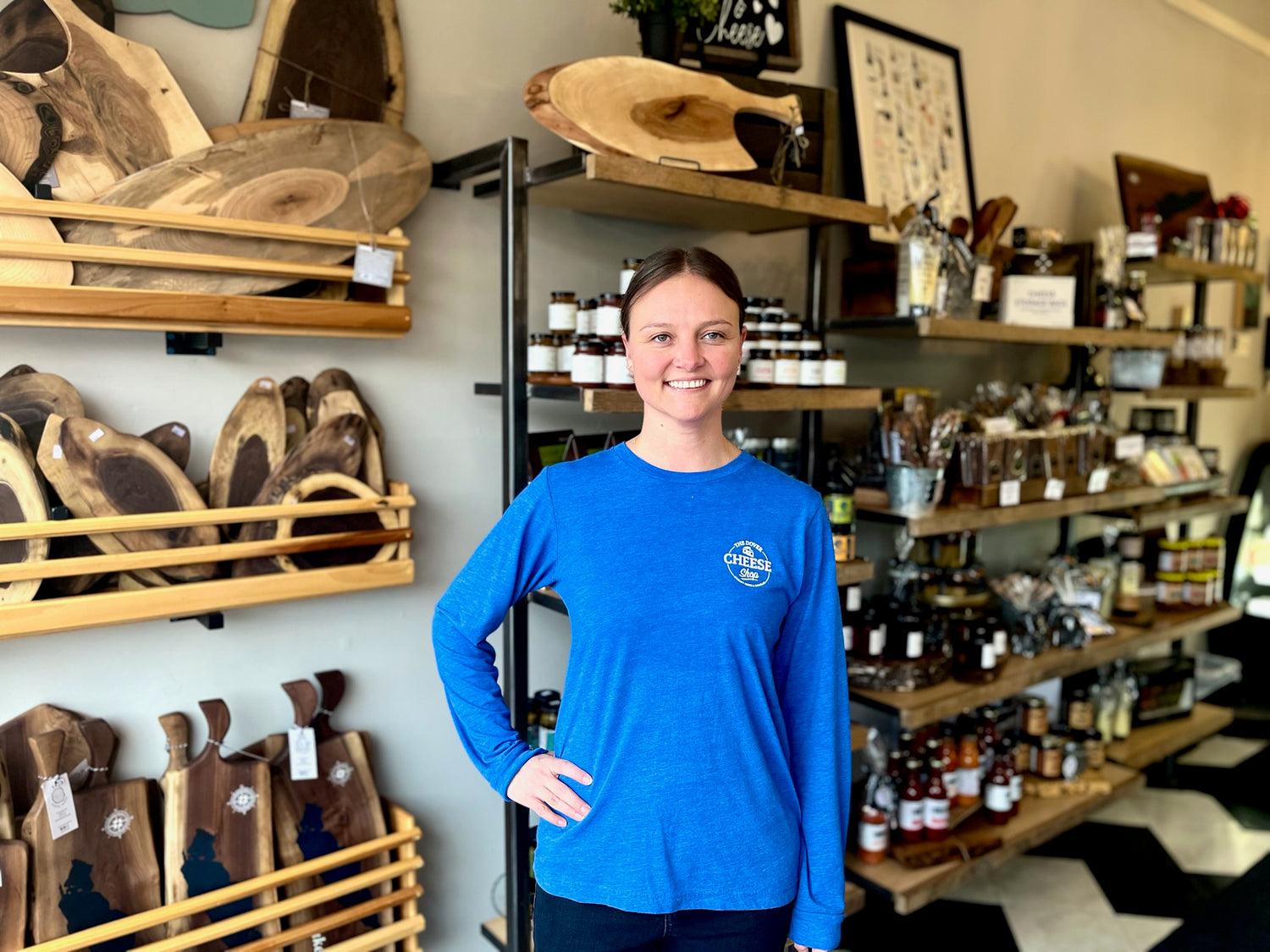 Basket Master
If you have had the pleasure of enjoying one of our fantastic gift baskets, it's likely Michelle was the artist behind it. Michelle joined our team in 2022 as a gift basket elf and we loved her so much she's now a permanent Curd Nerd!
Originally from South Africa, Michelle now lives in Port Dover with her husband and two kids.
You may not see Michelle around the store but you'll see her beautiful gift wrapping and attention to detail is everywhere!
Let's Be Social
Always stay current with the latest and greatest cheesy news!
Facebook

Instagram